When I was little, my mother would give us cash as Christmas presents. My brother will then buy name brand footwear or name brand apparel. I prefer quantity, LOL. My brother finished shopping in an hour and as for me, it would take me hours scouting for good deals. I am not particular with brands. I go for comfort and affordability. Up to now, I scout for good deals. The only difference now is that, I scout for good deals in name brand products. I don't buy the original price coz' it's a pain in my wallet, LOL. I scout for coupons, discounts, free shipping and deal-breaker offers.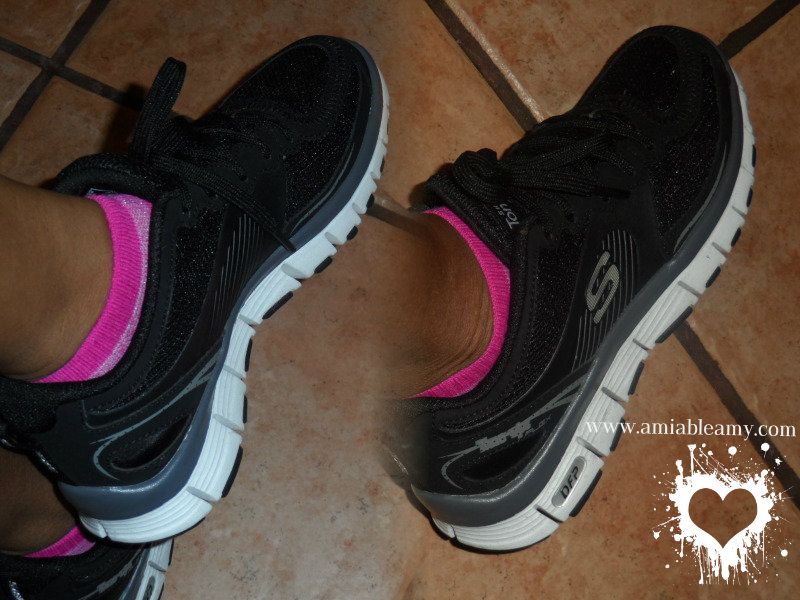 This Women's Tone-ups Fitness - Flex is very comfortable. This product is made of Synthetic and mesh fabric upper in a light flexible training shoe. It is ultra-lightweight and the midsole material utilizes memory retention for responsive shock absorption and dynamic rebound. I used it when I do my walking around the neighborhood every morning.
It has a multi flex design outsole with deep grooves to allow freedom of forward and lateral movement. The breezy mesh fabric upper is intended for cooling airflow effect. The side metallic stripe design with S logo detail looks really nice.
It has a clear side panel with thin contrast stripe accents. It has a removable cushioned comfort insole and has the upper flexible rubber traction outsole. I love these shoes. Oh, wondering for the price? The original price is $69.00 but, I bought it in Kohls.com for only $29. Great deal? Oh yeah because it is very comfortable and the fit is perfect!