Yoga is a traditional physical and mental disciplines usually associated with a meditative practices. It is being assessed for its potential in treating illnesses such as: Multiple Sclerosis, Cerebral Palsy and Osteoporosis. Yoga is also used for disorders like acid stomach, Backache, Bronchitis, Cancer, Cold and many more. When you do Yoga, go slowly and don't push it.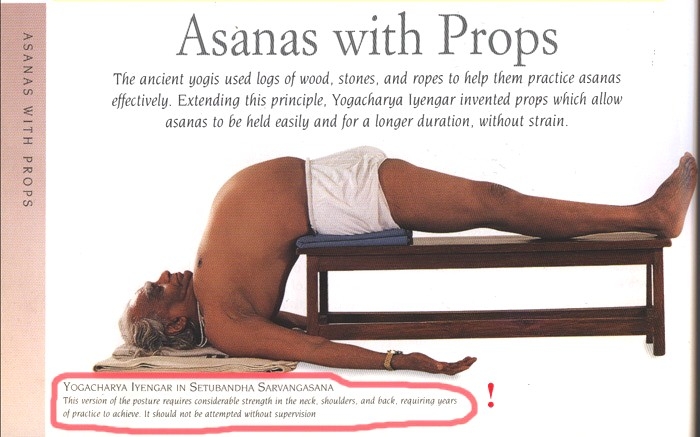 BUT, NEVER EVER DO THESE:
The drooling is likely to happen from the top.EWWW. This posture is not fatal at all. You'll just have stiff neck!
The blood flow in this position will descend and stop down to your brain. The position could be fatal!
This posture could cause you broken shoulder blade, broken neck and twisted back bone. Fatal for brain injury. LOL!
This posture really hurts huh? You figure it out...LOL!
The ants will gonna get him for sure. This posture is deadly! Broken neck!
Whewww...just laugh anyway! I just Google it! Thanks Mr. G. and thanks to the owners of these pictures.