All women were given a carnation flower after the mass yesterday for Mother's Day celebration. Two year's in a row, I noticed that among the many flowers available, they choose carnation. I made some research and found out that carnation is a "flower of love".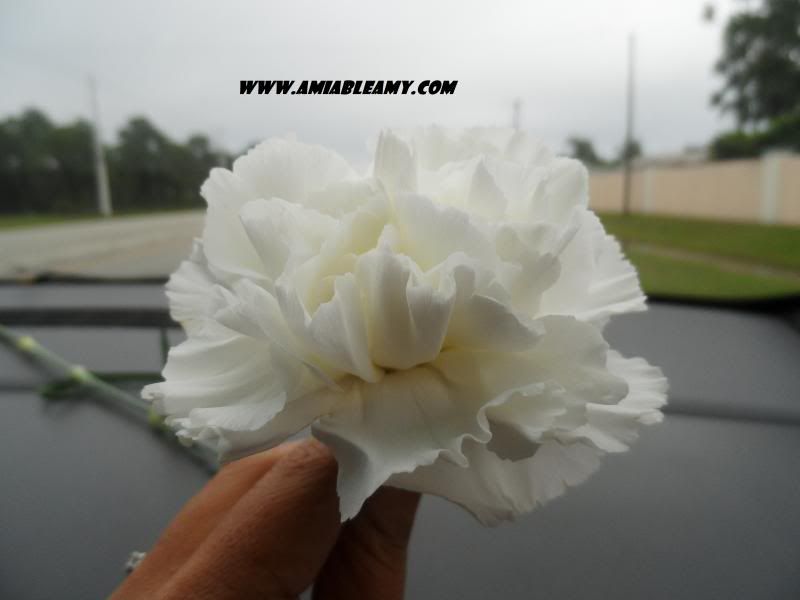 Tracing from the time of Greek and Romans, Carnation holds significance in history. For Christians, it was believed that when Mary wept for Jesus as he carried the cross, the first carnation bloomed on earth. Carnation has many shades such as pale pink, peach, red, yellow, white, purple, and green. What I got here is white, so pure.
Carnation has meanings such as fascination, distinction, and love. The different colors expresses different messages as well. Example, the light red carnation would mean admiration; the dark red would mean deeper love and affection. White carnations symbolizes purity and luck; the pink carnation is a sign of gratitude.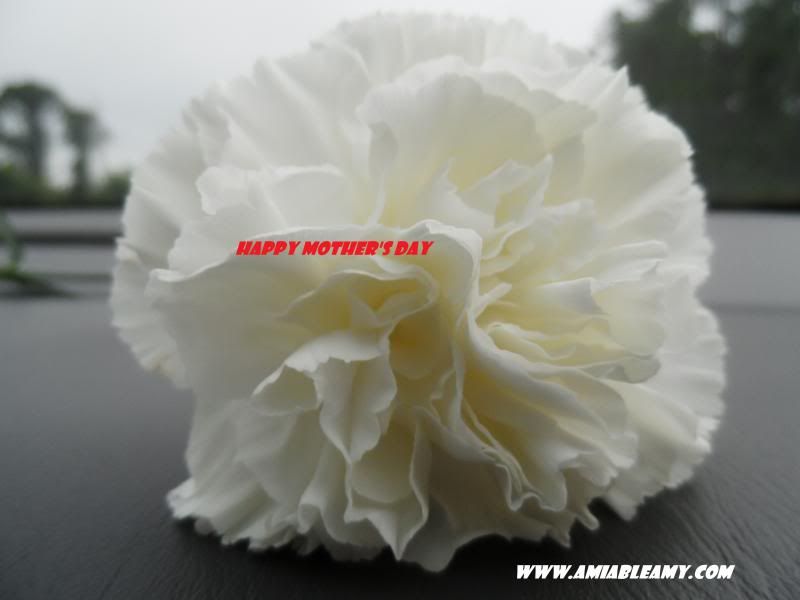 Carnations became the official flower for Mother's Day starting in the early 20th century. I didn't know this at all. That is probably the reason why the church give out carnations and thus, remain a favorite flower of choice. The carnation flower indeed is significant and have an alluring beauty worthy of appreciation..